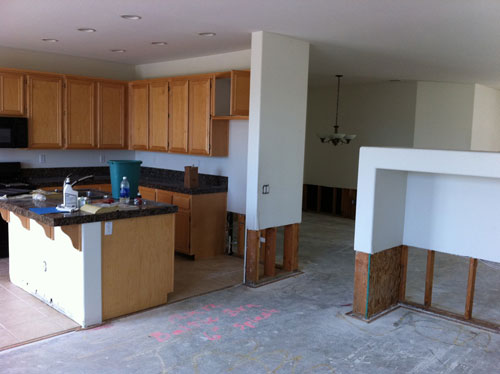 When it comes to damage-related property claims, water damage is one of the most common. Unfortunately, many homeowners aren't prepared for it.
It's best to educate yourself about water damage repair now in the event something happens. So, here's what you should know about the repair process.
The Water Damage Repair Process
There are several steps to the water damage repair process. The first includes contacting a company that specializes in water damage cleanup and restoration. There are several benefits to hiring a professional service since the damage can often extend beyond what homeowners can see and handle.
During an inspection, they will assess the situation and then recommend the appropriate actions to take.
There are different categories and classes of water damage that rank the severity and type of damage. Depending on what caused the issue, such as a burst pipe or flooding, you'll have to take different precautions for each situation.
The Four Classes
The four classes of water damage include:
Class 1: The lowest class with minimal water absorption and minor damage. Only a portion of the home is impacted. In this situation, the water gets vacuumed out, and usually drying equipment is only needed for a short period.
Class 2: At this point, water has seeped into the carpeting and been absorbed into the walls. There's more water involved, and more water has been absorbed. Drywall water damage carries a risk of mold, the carpet can take a few days to dry out, and hardwood floors often need replacing.
Class 3: The home or property is heavily flooded, impacting the floors, walls, insulation, and even ceilings. At this stage, homeowners will need to replace large sections of the flooring and walls. Furniture, cabinets, insulation, and more may need replacing.
Class 4: This situation requires specialized equipment for drying. It involves porous materials like hardwood, concrete, or stone, and instances in which the drying process is more complicated.
The Three Categories
There are also three categories of water damage. These different types of water and water damage include:
Category 1: Damage from a source that provides clean water, like toilet tanks. This type of water is generally considered safer to deal with, although it can fall into other categories depending on the situation.
Category 2: This is water that may have a small amount of contamination, as long as it isn't fecal matter. Examples include water from your washing machines, tubs, and sinks. It can contain traces of grease, oils, cleaning products, and so on.
Category 3: This includes black water, which is unsanitary water that poses risks to your health and safety. It includes sewage water, water from flooding, and any water that might have bacteria growing in it.
The Equipment
Depending on the class and category of water damage, the cleanup and restoration team will use different equipment. This is what you can expect to see, although it can vary depending on the severity of the situation:
Pumps
Vacuums
Dehumidifiers
Fans
Other drying technology
It may take several days or weeks to finish. Your team may leave equipment behind and instruct you on how to use it.
The Next Steps
After the water has been removed and the drying out process has concluded, the company should go beyond water damage removal. They should walk you through the next steps toward restoring your home to pre-damage condition.
These steps involve cleaning, sanitizing, helping you through the insurance process, and more.
Do You Need Water Damage Restoration?
The reality is that many homeowners aren't prepared for water damage. Don't let a burst pipe or unexpected flood catch you off guard. Use this knowledge to plan and prepare for the worst.
If you need water damage repair right now, call our emergency flood line or request a service today.