24/7 Expert Leak Detection Services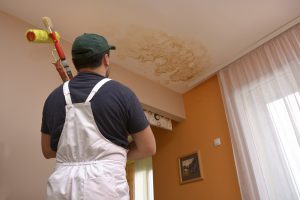 If water is finding a way out of your plumbing on its own, the worst thing you can do is to ignore the problem.  Water is the universal solvent and can cause thousands of dollars of destruction to a home if left unabated.  Don't know what the source of the leak is?  No problem!  Cutting Edge Restoration Inc. has you covered.  We are masters of water leak detection and utilize some of the most advanced tools to locate water leaks.  Our reputation throughout the San Diego, San Bernardino, and Riverside communities is backed by the Better Business Bureau (BBB).  Cutting Ede Restoration is a certified by the Institute of Inspection Cleaning & Restoration (IICRC).
Cutting Edge Leak Detection
Finding water leaks is one of the fundamental services that we provide.  The longer a leak continues the more damage it causes.  Consequently, we use the most advanced techniques and technology for quick and efficient leak detection.
Electronic Leak Detection
Electronic leak detection is the most recommended strategy to find leaks in slabs, hidden pipes, and hard to reach locations.  Through use, we've found that all electronic leak detection devices are not designed equally.  On jobs we have received the most consistent and reliable detection readings from Goldak leak detection devices.  Goldak devices are constructed in California, tested in the field on real jobs, and engineered for extreme quality.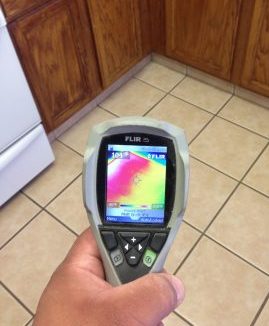 Thermal Imaging
Cutting Edge Restoration is able to locate some leaks within minutes by using thermal imaging technology.  Often moisture levels can be found easily by the temperature levels they emit.  We use this strategy to locate even small water leaks behind walls.
Have questions?  Don't delay in giving us a call.  Cutting Edge Restoration is available 24/7 for water leak detection and water leak repairs.  Our focus is to provide timely and efficient professional service.
We Provide Professional Leak Detection and Repair Services For All
Water Heater Leaks

Pipe Leaks

Ceiling Leaks

Bathroom Leaks

Kitchen Leaks

Water Supply Line Leaks
Underground Leaks

Slab Leaks

Faucet, Shower Leaks

Pool Leaks

Sprinkler Leaks

Washing Machine Leaks
Read Our 5 Star Reviews