Cutting Edge Restoration specializes in water damage restoration, fire and smoke damage removal, and mold remediation. We proudly serve the Oceanside community 24 hours a day, 7 days a week. Our technicians are local in order to provide a fast, efficient response to your call. And they're IIRC certified. We're fully bonded, licensed, and insured. We've worked with homeowners, businesses, management firms, and insurance companies to build a sterling reputation. We can deal with your insurance directly so that paperwork doesn't pile up on top of your already stressful situation.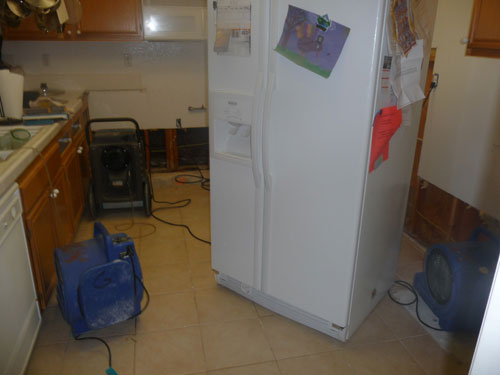 Water Damage Removal Oceanside, California
Whether it's a broken pipe or major flood, if you're hit with water damage you need to take care of it immediately to prevent additional consequences. Your property must be dried out quickly to avoid mold and even structural damage. Experience and the right equipment makes all the difference. Cutting Edge Restoration uses the latest methods and the best drying equipment so that you're less likely to need major renovation. We're local and ready to immediately handle everything from a toilet overflow to major flood restoration and repair. You can reach our highly trained technicians 24/7.
Complete Fire Damage Restoration Services in Oceanside
Fire damage can go beyond the obvious. In addition to burned materials hidden in walls, attics, and crawl spaces, odor and soot can present significant hazards. Besides being very unpleasant, they can harm your possessions and even be health hazards. Our trucks are loaded with all the supplies and equipment for fire damage removal, smoke damage removal, and smoke odor removal. That goes for dry smoke, wet smoke, and protein-based smoke. We'll decontaminate fire toxins and dispose of all hazardous materials. We can even repair or replace structural components.
Mold Remediation
Oceanside has the most beautiful beaches in California. Like every beach community Oceanside residents sometimes have to deal with mold problems. Any type of mold can be a serious health hazard even if you can't see it. Some individuals with asthma or allergic reactions are especially at risk. Due to these risks, removal and remediation should be performed only by experienced and well-trained professionals. Special protective gear is necessary to prevent exposure to airborne spores, and specialized chemicals or dry-ice equipment is needed to remove the mold. Drying out the area is also critical, especially in humid regions such as Oceanside. We create special containment areas to keep the problem from spreading, and use exhaust fans to vent contaminated areas directly outside. Some mold situations are obvious; others may be as subtle as a musty odor or allergeries that won't go away. If you suspect you have a problem in your home or business, just give us a call and we'll check it out.
Cutting Edge Restoration
We've built or strong reputation by providing the highest quality smoke, fire, water, and mold removal services in a timely and affordable manner. We put our clients' needs first. We can work with your insurance company to help file your claim properly and quickly. You'll get peace of mind knowing that you're dealing with a local professional company with a highly trained and certified team that's always nearby. Our goal is always to do the job right the first time to get your life back to normal.