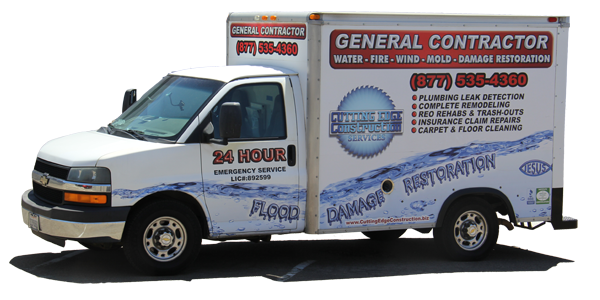 Did you know that roughly 37% of all households have experienced water damage? The issue is so widespread that you need to be prepared for it to happen to you. This means finding a plumbing company you can trust.
Unfortunately, this can be easier said than done. So how do you find a water damage contractor that you can trust? In this article, we'll list five things that every reputable company should offer.
They Should Offer 24/7 Emergency Service
Water damage is often an emergency because the longer it goes untreated the worse the damage will be.
As such, you should make sure that the company you contact offers 24/7 service for water-related emergencies like a burst pipe. Once you get in touch with a technician, then follow the rest of these steps to minimize damage.
The Employees Should Be Licensed
You can tell a lot about a company by how they train their employees. A good company makes sure that all its contractors hold the proper state and national certification.
You should also pay attention to how long the company's been in business and whether or not they offer on-going training. This should let you know whether it's a reputable company or a fly-by-night startup.
Make Sure That They Have Good Referrals
Listen to what past customers have said. Use friends, family or the internet to see what people are saying about the company.
Make sure to take each review with a grain of salt (people get easily upset and can take it out on the company). Still, if the majority of the reviews are positive, then you can probably trust the company.
The Company Should Know How To Get You Through The Insurance Claims Process
The insurance claims process can be confusing and it requires a contractor that understands the standard procedure.
Make sure that the plumbing company you choose knows the documentation process well – or else you may not be fully insured for the damage. If you want to learn more about when you can make an insurance claim on water damage, then you can check out this article here.
The Contractor Should Have A Detailed Plan
Be wary of contractors that offer vague explanations and price ranges. These are likely predatory price schemes. A good water damage contractor will walk you through everything wrong and everything that needs to be done.
Then, they will provide you with an accurate price estimation. If they don't give you a written figure, then consider it a red flag.
Need A Water Damage Contractor You Can Trust? Contact Cutting Edge Restoration Today
Now you know what to look for when searching for a water damage contractor. If you live in the southern California area, then make sure to Cutting Edge Restoration to take care of any water damage problems you have.
Our company is licensed, knowledgeable and available to help you deal with any plumbing emergency that arises. But don't take our word for it — contact us today and find out for yourself.