Let Us Know How We are Doing…
Please Take A Moment to Review Our Services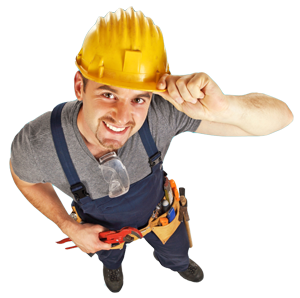 A big Thank You to both the demo & reconstruction crews from CER of Riverside. Great attitude, professional work Flexibility with scheduling & insurance communications. We are very happy with our new bathroom & floors after a destructive toilet seal leak..Thank You Jessie & Phil. Recommend you services highly !
We had a leak in my home office coming from the ceiling at 2am and Daniel arrived at our home within 45 minutes. He helped us open a claim throu6our insurance and his crew restored our my office. After the dry out, Jose stepped in to take care of the reconstruction work. I'm very impressed with this company.
I contacted Julio at Cutting Edge Restoration to determine what was wrong, as my water bill had doubled, with no noticeable water, or any type of water noise. I was baffled, but had to have a professional check it out.
Julio came out in the early evening, with his water detection devise, and determined that it was likely a slab leak, as there was moisture under the hardwood floor, kitchen cabinets, and quite a bit of my drywall, that he showed me.
Immediately the next morning he sent guys to tear out the wet areas, and then set up multiple fans and dehydrators throughout the wet areas. When my kitchen and bathrooms were torn out, they took extra care not to damage them or the granite countertops in case they could be salvaged, I was surprised how much of the kitchen was taken apart, but it had to be done to prevent the start of mold, and get my kitchen back to it's previous condition and accomplish a good result.
They took care of everything, from the hardwood floors, to the kitchen cabinets, the re-plumbing, patching of drywall, packing, un-packing, paint, everything that I needed.
Now I have beautiful floors, and a beautiful kitchen, and new pipes that are guaranteed for 50 years, now I don't have to go through this again. Cutting Edge Restoration made a daunting experience as pleasant as it could be under the circumstances.
Julio took great care to help me through the process, and was available throughout the job to answer questions, I felt that he went above and beyond my expectations, I love the result of all of the work that was done.
Each and every person that works for Julio was very pleasant to work with, and did excellent work!!
I hope that I never have to go through this again, but if I did I would call Julio.
Thank you Cutting Edge
I was actually very pleased with everything that Kevin did and how he took care of us over here. He was very professional, courteous, and did great work.
"Thank you for your excellent work on my home. I was very pleased with your attention to detail. If there was a problem you immediately responded and corrected it. Your work crew was prompt, courteous and professional. No detail was overlooked and the work was completed in a timely manner. The results were more than satisfactory. I would highly recommend your company to anyone and you may use me as a reference at anytime."
"I want to thank you for the awesome job your company did in rebuilding my home due to inside flooding water damage. I was impressed by the detail and workmanship and the amount of sincere personalization you provided. Your company was always honest,
courteous, professional and always communicated with me on any changes or details as well as returned my calls promptly. I want you to know that I enjoyed having you as my contractor and highly recommend this eompanv to anyone in need of flood restoration, fire restoration, renovation or just simply looking into upgrades with quality rebuilding services. I was very happy, satisfied and impressed with all the work!"

"After my downstairs toilet ran throughout the night, Julio Arias, the owner and his team were at my house within 2 hours on Memorial Day Weekend. They were quick and efficient at extracting carpet, drywall, and doors. Even my homeowner's insurance claim representative remarked at how well of a job they did. From start to finish, the $15,000 repair and reconstruction was handled very professionally. The Cutting Edge Construction team was respectful of my family, my home, and my time. At least one person was on site everyday until completion. I was very impressed with the quality of craftsmanship and courteousness they had. I would highly recommend Cutting Edge Construction to anyone."
"I am so impressed! CEC turned my little house into a castle. Their work is excellent. Beyond that, they are friendly, knowledgeable, and honest. Thanks, guys!"
"I was delighted with Cutting Edge Construction's high attention to detail and professionalism. Thank you for completing the work so quickly."
Client Recommendation Letters (Click to Enlarge)